First things first: I hated the book. Super to the max galore. Even then, I just had to see the film version as I was curious how director Bill Condon would turn the book around while keeping the story intact. Surprisingly, I liked this movie a little bit more than the first three. Eclipse is still my favorite book of the saga, but Breaking Dawn was the most entertaining film. Not that it was super good, but it had its entertaining parts. Here are my thoughts on the film. I would lovvvvve to hear yours!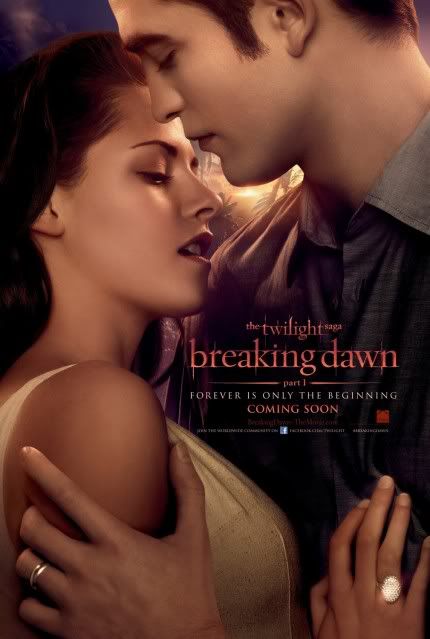 The Twilight Saga: Breaking Dawn Part 1 (An honest review)
This article was first published in the Philippine Online Chronicles.
If you're a hardcore Twilight fan, you're going to love Breaking Dawn. If you're not a fan of the franchise, go ahead and see it but equip yourself with a sense of humour. The Twilight Saga: Breaking Dawn Part 1's tagline says "Forever is only the beginning."
While it's apt for Edward and Bella finally getting hitched, it's also the perfect line to capture the tone of the movie. Some parts seemed to take forever to wrap up. Just get on it with already!, I thought to myself many times during the film. Then I remembered that's exactly how I felt about the book. It, too, was slow and self-indulgent. It wasn't all bad though. There was Bella's stunning hair piece (highlight of the wedding, I must say). The much better chemistry between Robert Pattinson and Kristen Stewart. And of course, a cute little vampire baby. Spoilers follow.
So here's what happened…