Whether it's a line from a song, words from a guru or a dialogue from a movie, memorable quotes can help ease whatever you're feeling. If it's to boost your already happy day, there's a quotable quote for that. If you need encouragement as self-doubt engulfs you, there's a quote for that too. What follows are sets of quotes that I go back to again and again, depending on need or desire. These wise words have helped me out a lot. I hope they help you too.
When your belief in yourself is wavering
"Be who you are and say what you feel because those who mind don't matter and those who matter don't mind." – Dr. Seuss
"The more you know who you are, the less you let things upset you." – Lost in Translation
"The privilege of a lifetime is being who you are." — Joseph Campbell
"As soon as you trust yourself, you will know how to live." — Johann Wolfgang von Goethe
"It's never too late to be who you might have been." — George Elliot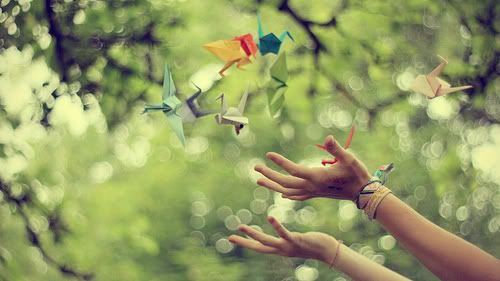 When you're scared of making a change or taking a step forward
"It's the most unhappy people who most fear change." – Mignon McLaughlin
"You gain strength, courage and confidence by every experience in which you stop to look fear in the face."– Eleanor Roosevelt
"If you wait to do everything until you're sure it's right, you'll probably never do much of anything." ― Win Borden
"If you hear a voice within you say you cannot paint, then by all means paint, and that voice will be silenced." — Van Gogh
"If you're not failing every now and again, it's a sign you're not doing anything very innovative." — Woody Allen
"No wind favors he who has no destined port." – Montaigne
"She went out on a limb, had it break off behind her, and realized she could fly." — Kobi Yamada
When you're tempted to be mean
"We have to work to be good people…goodness always involves the choice to be good." ― Liv Ullman
"If you work really hard and you're kind, amazing things will happen." — Conan O'Brien
"Always be kind, for everyone is fighting a hard battle." — Plato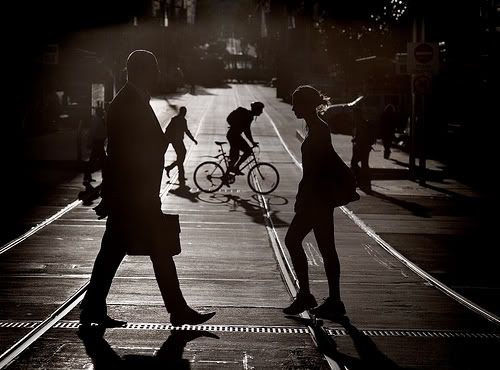 When you're trying to (re)discover yourself
"You are writing the story of your only life every single minute of every day." — Katherine Center
"We do not grow absolutely, chronologically. We grow sometimes in one dimension, and not in another; unevenly. We grow partially. We are relative. We are mature in one realm, childish in another. The past, present, and future mingle and pull us backward, forward, or fix us in the present. We are made up of layers, cells, constellations." — Anaïs Nin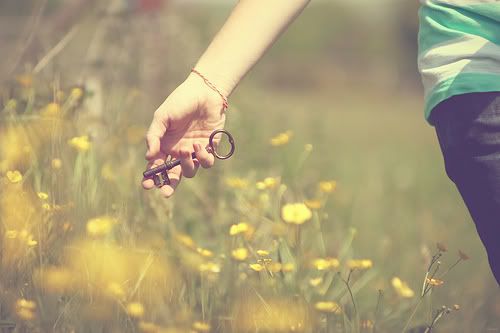 When you're uninspired
"Fill your paper with the breathings of your heart." – William Wordsworth
"There is no greater agony than bearing an untold story inside you."-Maya Angelou
"I want to write things that people want to feel." — Thomas and Lola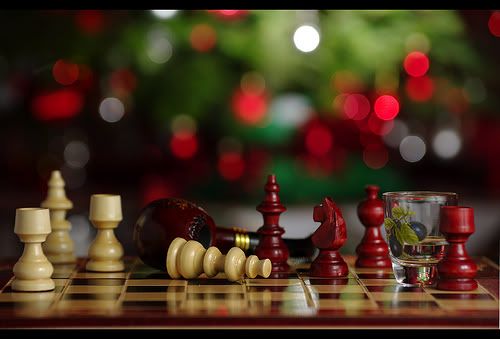 When you feel others are dragging you down / When you don't know whether to go forward or not with others
"When someone tells me "no," it doesn't mean I can't do it, it simply means I can't do it with them." – Karen E. Quinones Miller
"The roles we play in each other's lives are only as powerful as the trust between us." — Oprah Winfrey
"When you say "yes" to others, make sure you are not saying "no" to yourself." — Paulo Coelho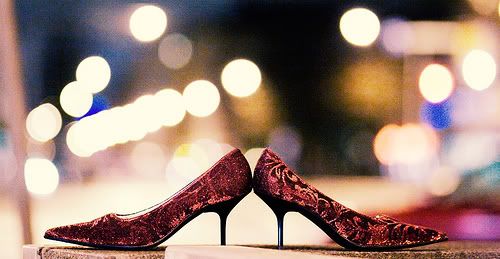 When you need to put life back in perspective
"Never let the things you want make you forget the things you have."
*****
Photo credits: "11-07-10 We Accept The Love We Think We Deserve" by Bethan Phillips, c/o Flickr. "In the end, only kindness matters" by Jennifer, c/o Flickr. "seven thirty bourke street" by Jes, c/o Flickr. "02-06-10 With Chances Taken Hope Embraced And Have I Told You ~ Explored

" by Bethan Phillips, c/o Flickr. "The King's Game" by Levente Fulop, c/o Flickr. "Heels & Bokeh" by Anna Jarske, c/o Flickr.