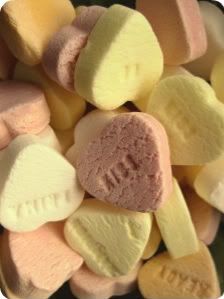 The game is easy! I will ask a question. The first person who comments will answer my question, and will leave a question for the next person to answer. This next person will answer that question, and leave a question for the next next person to answer. I am sure you get it!
To make things more fun, the questions have to reflect the chosen theme. For example, if the theme is MOVIES, all questions should relate to that topic. What was the first movie you watched on a date? What movies have you walked out on? As much as possible, let's not repeat the questions for added fun! You are also welcome to play more than once.
Let's make our sweet tooth cheer with our 53rd weekend soiree.
The theme: SWEETS
The question: Choose one to eat as dessert for a whole year: blueberry cheesecake, leche flan or cherry pie?
Click here for past themes.