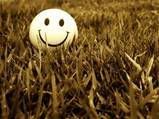 … when presented with a variety of dishes, I have to get a little piece from each dish because I pity the dish that doesn't get tasted.
… cutting my nails at night freaks me out. When I was a kid, our housekeeper shared a superstition that when you do this, one of your parents will die. I think it's silly but I don't cut my nails in the evening anyway.
… I have to shout out "Locked!" when I lock anything. Just so I don't forget that I locked it.
… when I asked my sister what's weird about me, she couldn't think of anything. Don't siblings always think there's something weird about the other? I'm weird because my sister can't think of a weird thing about me. Or maybe she's weird.
… when on iTunes, I always listen to my playlist in this order: least played to most played.
… ending a phone conversation with a friend cannot happen when the time ends with "5″, ex. 5:25, 4:15. It has to be some unexact number like 3:17 or 8:29.
… it's a sad day when an entry does not have comments.

… covered manholes freak me out. I feel the lid isn't sturdy enough so I walk around those things.
… I talk about my Sims like they were my friends. Case in point: Over meals, conversations with my Sim-addicted sister would go, "And then I left her alone in the garage and when I came back from the CR, she was kissing her roommate! What the hell, right? They're turning the dorm into Melrose Place." My sister goes, "What? But they didn't have crushes with each other and they were making out?" I go, "I know! They're so weird." And my Mom would pipe in and go, "Who are you talking about?!" Then my sister and I would go, "Our Sims." Heehee.
… I can twist my thumbs in a 180 degree angle. Seriously.
Tagged by gracey, whose brain cringes at the sight of dried gum on the pavement.
And I'm tagging you if you have a favorite M&M color (mine's green, by the way).