It's been a crazy five days.
There were a lot of stressful moments this week, but wonderful friends made it more fun. And I have to admit, these five things from the net pretty much made my mood brighter.
I'm sharing them with you just in case you need to put on a happy face!
1. Sarah Silverman's "I'm F*ing Matt Damon" video
I've been having LSS (last song syndrome) with this for a week now! I just find it to be so hilarious! And of course there's Jimmy Kimmel's reply too.
2. Silver Converse Canvas Slip-Ons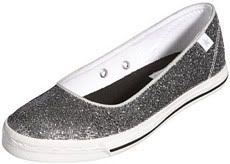 Ever since this was featured in Outblush, I've been dreaming about them. Not sure if they're available here in Manila yet BUT I saw similar silver ones by Nike over at Shoe Salon Eastwood. Uh-huh. Those shoes have been constantly on my mind this week. They will be mine soon. *positive thinking starts here*
3. Scrabulous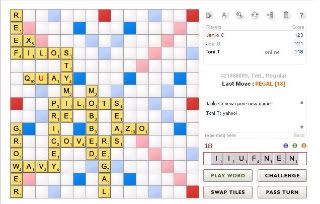 I play Scrabulous on Facebook a lot, running more than ten games at a time. It just really relaxes me.
4. It's Always Sunny in Sweet Valley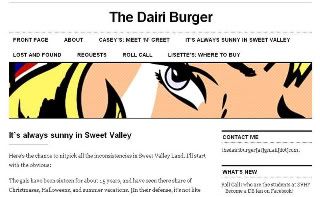 Part of the blog called The Dairi Burger, It's Always Sunny in Sweet Valley talks about the many inconsistencies in the Sweet Valley series. It's so much fun reading this! It's good to know I'm not alone in thinking that the Wakefield twins should be in serious therapy considering the number of times they've been kidnapped and threatened, and that how they're completely superficial (even Elizabeth) as makeovers ALWAYS seemed to be the answer to any dilemma.
5. Search tool for Flickr photos with a Creative Commons Attribution License
Here's the link. This means that you can search for free images here, just make sure you give credit to the photographer. A lot of the pictures on flickr are amazing (click on "Most Interesting" to get the really nice ones first) and it's fantastic how you can sort the pictures you need this way. They make for great companions to blog entries.
Okay gotta run. Hope your week was fun!