I'm turning 30 in 20 days. My feelings have been shifting from excitement to passiveness to a little bit of dread. On most days, it's passiveness. When I'm with my turning-30 friends, it's pressure. It's just another year, just another number. Why the fear of turning 30?
Perhaps a lot of it has to do with our own way we view these milesetone ages. Maybe the permitted craziness of the 20s is over, and being 30 means taking everything more seriously. You are officially a grown-up. You have to begin putting things into place, if you haven't put them into place in your 20s – finances, living arrangements, career paths, family life, health. Perhaps in one's 20s, one is allowed to be a bit clueless when it comes to these things. We're still trying to learn the ropes after all. But when you're in your 30s, there's no excuse. You have to start shaping up so that in your 40s, you can retire early and have permission to be crazy again.
"Pressure, pushing down on me…"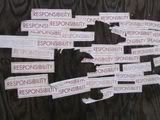 Last year, a few friends and I wrote down "3 Things To Do Before Turning 30." Of the 3 things I had written down, I only achieved one — "Go on a 2nd honeymoon." On hindsight, those three things should've been more self-centric. I should've put "Get a drastic haircut" or "Get a tattoo" or other things that are crazy and concern my 20-something self more. Oh wait, the other two were self-centric. "Go back to 105 lbs." and "Make X amount through blogging." I didn't take both seriously and I'm far far far away from achieving both goals.
3.0. I do feel the pressure to become more responsible. There are so many things I have to understand and settle well, part of which is my health. I really have to make time for check-ups and exercise. I already feel my metabolism slowing down. When I flip through a magazine, I'll have to begin looking at the 30s portion of 20s, 30, 40s styling and caring for one's skin. And woah.. what are those lines around my eyes?
Come to think of it, that's the only scary part about turning 30, or growing older for that matter. Commanding responsibility. 30 is just like the alarm that wakes you up in the wee hours of the morning. It's the jolt one may need to shape up. That's the way it works for me anyway. This alarm may come earlier for others (at 25?) or later (better than never!). For me, it is this significant number that is my alarm clock. 30.
Pearls and Gold: The Promise of 30
While having to command responsibility seems like a daunting task, I believe I can handle it. I've got the support of loving family, friends and my H. There is also an analogy that is giving me inspiration.
Do you know what the traditional gift for 30th anniversaries are? Pearls. How are pearls formed? Let me see if I remember my science right. When an irritant enters an oyster's shell, the oyster immediately covers this irritant with nacre. This is how a pearl is formed. The longer the irritant stays in the shell, the more nacre it is covered with, the better the pearl is.
My past 29 years have been very interesting and not without its hardships, or following the above example, its irritants. Hopefully all the hard work that I've been putting into the my past 29 years produce even more beautiful pearls on my 30th year. While I know I have some great pearls in my life now, I'm wishing my 30th year will have even better pearls. I'm entitled to a birthday wish, am I not?
There's another exciting thing about turning 30. It's my golden birthday! A golden birthday is when the person is the same age as his or her birthday. It comes once in a lifetime. 30 on July 30th. Sounds good to me! I want to celebrate my birthday with a golden theme. Come in gold? Have golden decorations? Come as your favorite Golden Girl? Come as a gold object? So many ideas. I want to celebrate my 30th in a grand way, but as each day passes I'm leaning towards having a quiet celebration with family. We'll see.
Whew. Suddenly I'm not as scared as I thought I was. There's still a little fear, but there's more excitement. Wow. 30 years old. Sounds ancient. Sounds mature. Sounds serious. Sounds like it's gonna be one swell ride.
It doesn't sound that scary after all.