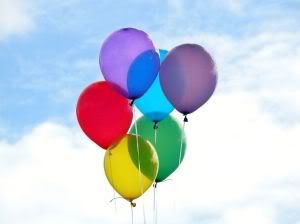 Over here! Let's have a little fun. It's my birthday weekend! Let's kick it off today!
Pick a balloon. Now imagine that you're flying into the blue horizon with that balloon in hand. Yippee! Isn't that fun? I'm following you, holding on to my gold balloon. Gold is for the celebrant.
You have to tell the balloon where to take us. We're celebrating my birthday together and it's up to you to choose where I should celebrate my 29th year. You have to pick an interesting place otherwise the balloons won't budge! They're kinda picky like that.
So… where do we go for my birthday?