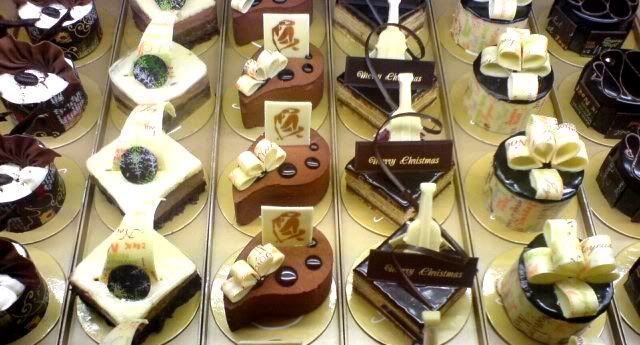 I've been cutting down on sweets the past weeks. For one thing, I've had my fill of chocolate this season. I've reached my chocolate quota.
Another thing, I don't want my sugar level shooting sky high. Diabetes runs in the family so I have to watch what I eat.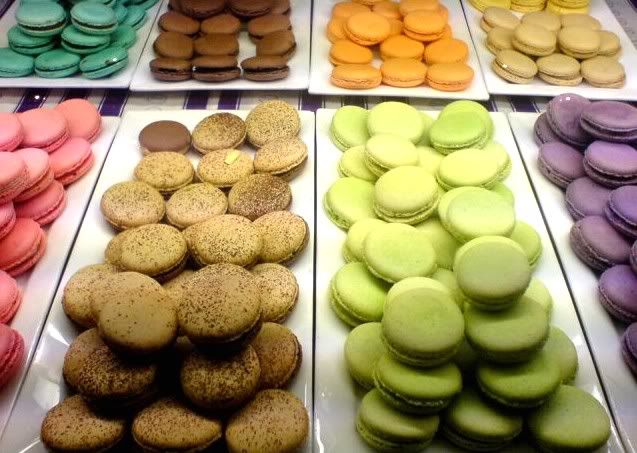 So when my friends and I ate at
Bizu
, I had to content myself with looking at these scrumptious treats. But I ate one Mango Macaron, just one! A Macaron is a pastry that's pastel-colored, soft, sweet, creamy and a little nutty. Does that sound like someone you know?
The Mango Macaron was sooo delicious. Was Belinda Carlisle taking a bite of this Macaron when she sang "Heaven is a place on earth"? And did I just date myself with that question?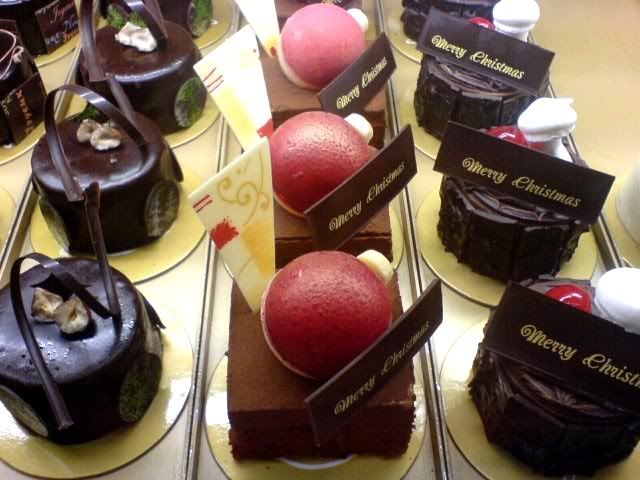 These Christmas cakes sure look like they could melt any Scrooge's heart. Maybe if went caroling by the Bizu counter they'd give us these cakes. Haha! Wishful thinking.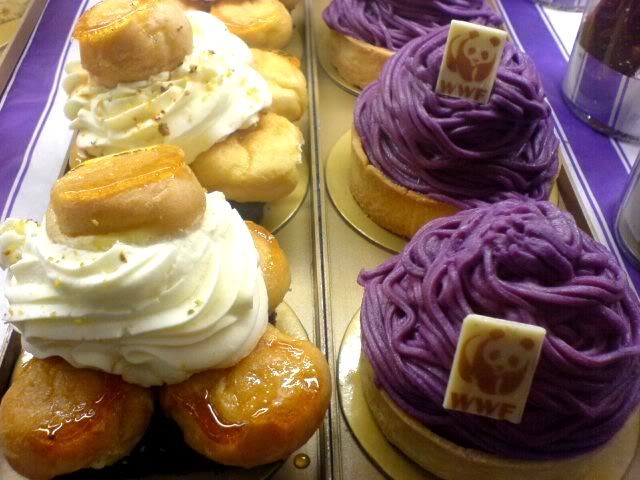 Swirls of ube on a pastry. Sinfully ingenious. I'm a big ube fan so this one really piqued my curiosity. Has anyone tried this yet? Feedback feedback! And oh boy, that cream puff on the left is wayyy too tempting. You don't see it but each pastry rests on a bed of dark chocolate truffle cake.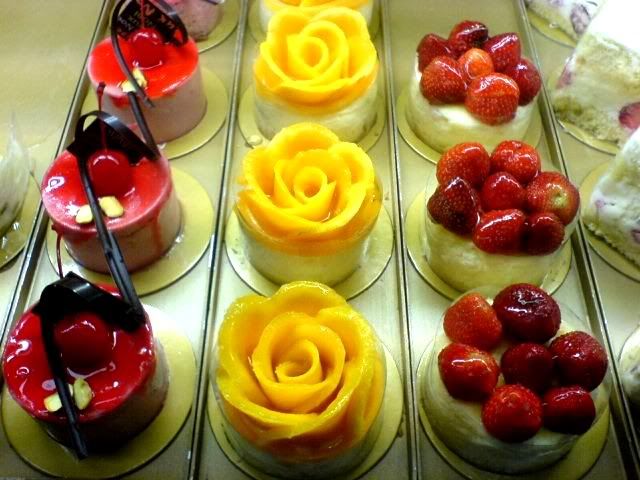 Chiboust! Chiboust! Cheesecakes galore. Isn't that the prettiest mango cheesecake you've ever seen? Too pretty to eat!
My favorite Bizu cake is called the Samba. It's a chocolate cake with chocolate mousse and chocolate sauce. No picture though because I was avoiding temptation as much as I could. That description is already making my sugar level rise.
Bizu also serves sugarless cakes but I haven't tried them yet!
It's the Holiday Season folks! Do indulge in a treat or two but don't forget that health is wealth! [Insert other health cliches here]