Serendipity. This is defined as "making fortunate discoveries by accident." November's topic for Blogkadahan was on this beautiful word (and it's my favorite word too!). This is my entry. And ooh trivia. Wanna know where the word serendipity came from? Check this out.
Caldereta. Coming from my entry for Lasang Pinoy 4, my Mom and I decided to cook Caldereta together for the first time yesterday (Family Sunday!). So with our magic powers combined and with my younger sister J's expertise in peeling potatoes, we were able to prepare a sumptuous dish. It turned out great! I just tweaked Wowo's recipe a bit. Because I put too much tomato sauce, I added a teaspoon of sugar.
Some cooks like putting grated cheese into the caldereta to give it a rounded taste. I haven't tried it myself but if you'd like to experiment with your caldereta, do give this a try!
Fishballs. J cooks fishballs as well as any street vendor does. What we didn't have yesterday was the recipe for the sweet gooey sauce that all fishballs vendors have.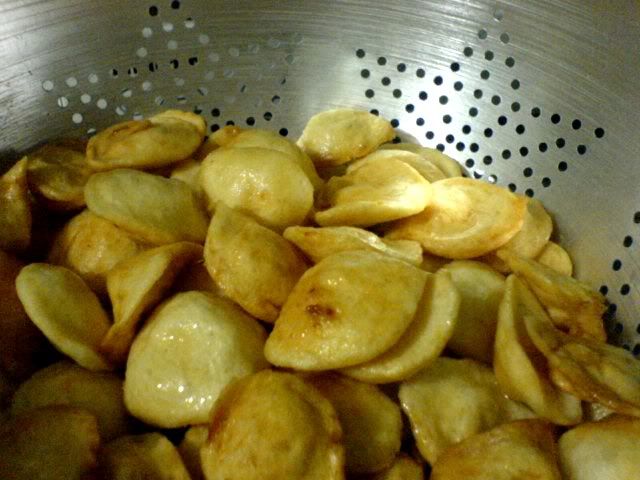 While we did feast on the fishballs with Sweet Chili Sauce, we'd like to make the experience more authentic by having that sweet sauce. Does anyone have the recipe for that? If you do, I hope you can share it with me!